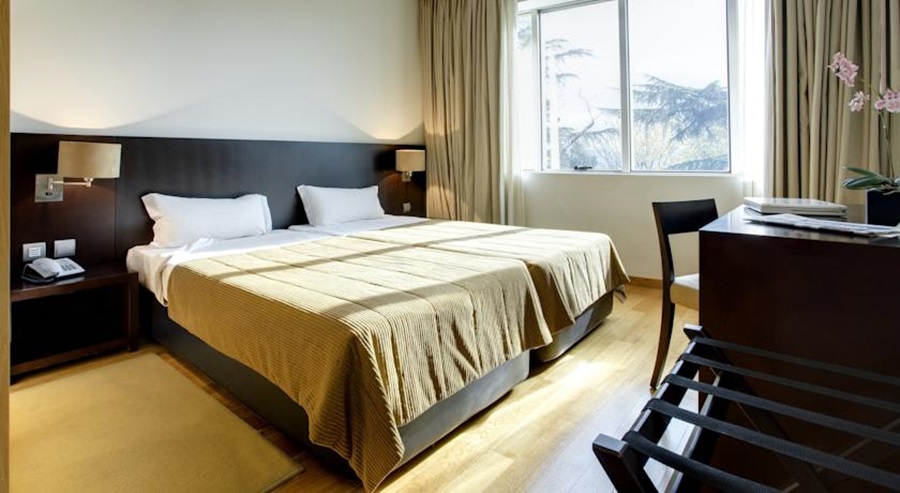 Hotel with modern architecture and decoration, presents an Innovative image and excellent service to satisfy the necessities of the demanding customer.The binomial comfort functionality, materials, textures and illumination requirements have to take a special attention. Natural light invades the total space of the hotel, giving you a positive energy and calm. The location is prime with a beautiful view of the city, countryside and mountains. The hotel has a discreet and elegant service in a calm and welcoming environment, where the difference is marked by the detail and personalized treatment. We are certain that the breakfast room, bar and terrace with a panoramic view of city, countryside and mountains will surprise you. *Cots upon request and availability
El In Gold Hotel & Spa de Águeda ofrece alojamiento de 4 estrellas con jardín, terraza y salón compartido. Este hotel de 4 estrellas ofrece WiFi gratuita. El alojamiento cuenta con recepción 24 horas, servicio de habitaciones y consigna de equipaje.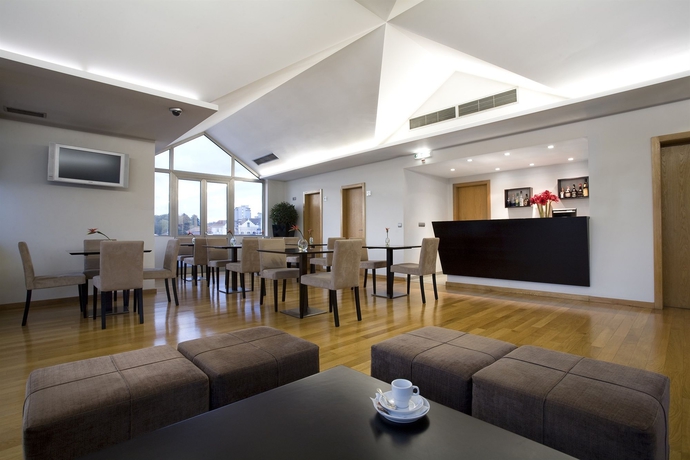 ROOM: The establishment has 28 rooms with an air-conditioning system, WiFi, a direct line telephone, a fax machine, a radio and a safe. They also have a coffee maker, a kettle, an alarm clock, cable television with pay channels and a terrace. You are offered disabled access rooms. FACILITIES: The establishment boasts a garage, a car park, a concierge service and WiFi. Clients can find a bar, a breakfast room, a lift, a living room where guests can watch TV and an entertainment programme.